Websites of Districts of Madhya Pradesh on S3WaaS Platform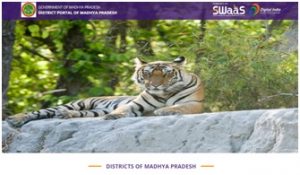 NIC Madhya Pradesh has completed development & migration all the existing 51 District websites of Madhya Pradesh on S3WaaS Platform on 30th July2019. This is accomplished in a record time period. The first district website was migrated on S3WaaS Platform on 29th May 2019. This could be possible by the best efforts put in by all the concerned at NIC and the District Administration.
S3WaaS (Secure, Scalable & Sugamya Website as a Service)(https://s3waas.gov.in/) platform has been created by NIC under Unified Open Source Technology (i.e., WordPress System Software, which can be considered as powerful Open Source website creation tool with CMS (Content Management System) in PHP) and it has been deployed on NIC Cloud, especially for District Entities.
NIC, Madhya Pradesh initiated discussions & interaction with the State Government from May 2018 onward for development of District Websites onS3WaaS Platform. As GIGW compliant websites of the Districts were operational in the State, the State Government decided (in Apex Committee Meeting, Chaired by the Chief Secretary, Government of Madhya Pradesh) during March 2019 and entrusted the responsibility to develop & migrate all the existing District websites of Madhya Pradesh on S3WaaS platform. As District Administration and DIOs/OICs NIC District Centres were extensively busy in Lok Sabha Elections work, the major migration processes could be started only after completion of the Election work at Districts.
Madhya Pradesh has wealth of Cultural Diversity & Rich Heritage,Traditional Customs & Evolving Lifestyle, Vast Treasure of Tourist Places, Earthy Art & Handicraft, Nutritious Culinary Delights, etc., thus, the structured & up-to-date data pertaining to the State Wealth is the feature of these websites and would be available under Unified Portal and also would facilitate access to PAN-India Data – ONE INDIA.
Websites of Districts of Madhya Pradesh can be viewed from District Portal of Madhya Pradesh (i.e., URL https://mpdistricts.nic.in).