Successful Implementations of SPARROW in Madhya Pradesh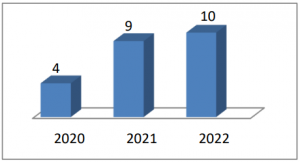 For the state of Madhya Pradesh, SPARROW application was deployed at the State Data Centre in the year 2017. After successful rollouts for officers of State Administrative Service (SAS) and State Police Service (SPS), Government of Madhya Pradesh mandated for its adoption across all the govt. departments of the state.
Accordingly, this G2E software solution has been replicated across 10 departments in MP till now. It has resulting in reduced delays, enhanced transparency and timely conduction of DPCs. Filing of Annual Immovable Property Returns (IPRs) of employees and their public disclosure on respective departmental websites has also been facilitated through this application.