Aajeewika Sheopur app launched in Sheopur, Madhya Pradesh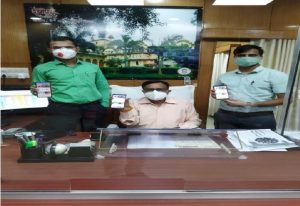 NIC Sheopur, under the guidance of the state team, has created the mobile application "Aajeewika Sheopur". The objective of this app is to showcase the work done by Local rural woman's Self Help Group. Dissemination of information of the products made by these self-help groups will help them to expand their reach and support the sales of their products.
In this application, people can also know the success stories of self-help groups which may act as motivation for others.
The application "Aajeewika Sheopur" has been launched by District Collector on 12th April 2021 in presence of senior district officials.