Bhopal to have NIC National Data Centre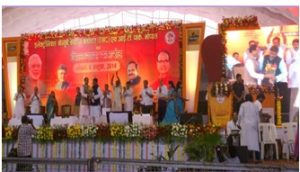 Hon'ble Union Communication & IT Minister, Shri Ravishankar Prasad announced to establish National Data Centre (NDC) at Bhopal, where important data from all the States will be maintained & it will fulfill the need of Disaster Recovery of all the existing NDCs of NIC, besides the establishment of Special Electronics Skill Training Institute (to train youths in manufacturing of electronics goods) and establishment of Academic Centre (totrain Teachers, teaching Electronics subject) in the State. He added that NIC will invest Rs.200 Crore for this purpose.
Looking to growing needs of Data Centre Services, NIC was planning to establish another National Data Centre in the country and Bhopal was considered to be an ideal choice due to the various reasons.